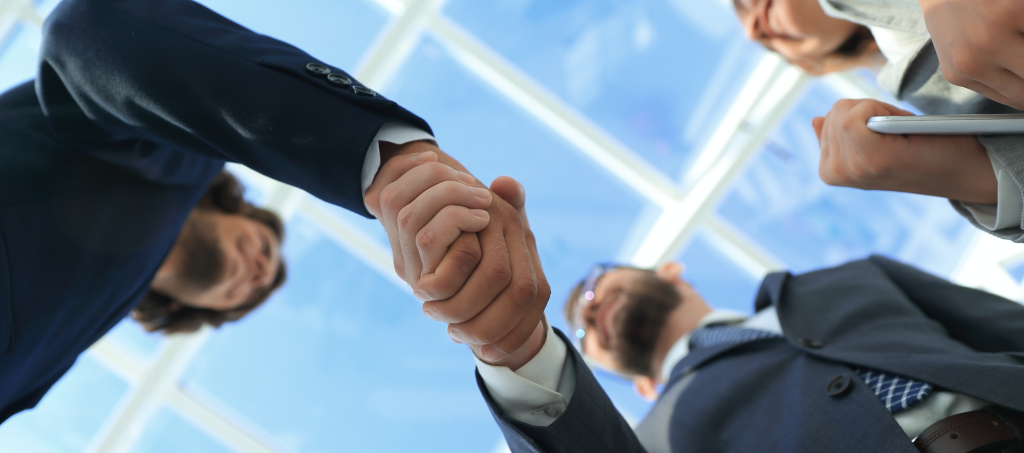 North Shore's industry-leading loan origination software module tracks every aspect of a new loan, from lead to closing. It can be implemented as a stand-alone LOS, with lead information coming in from a CRM tool on the front-end, and the loan being passed on to another system/entity on the back-end after closing, or it can be implemented along with the North Shore Asset & Portfolio Management module, in which case the client realizes the added value of front-end and back-end being the same system.
More Than Just Loan Origination Software
In addition to handling all usual loan origination software processes it also covers all types of commercial and CRE credit and debt investments, the module utilizes the underlying BRE, Doc Prep, API's, and customer-facing Portal to capture ALL data related to a deal and to provide ALL of the output required for ALL internal and external entities involved.
Please reach out via our contact form for more information on the North Shore Loan Origination System.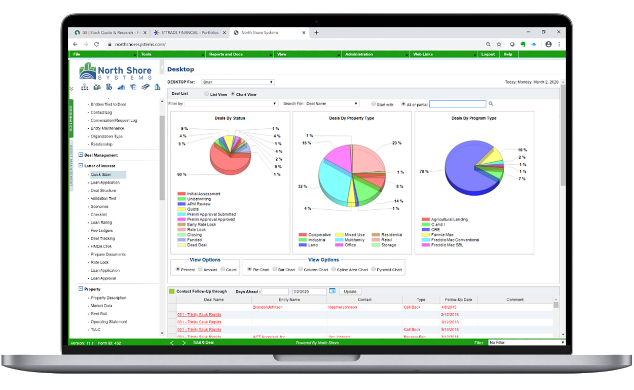 Users of different roles can monitor their in-baskets and workloads, in list view or graphically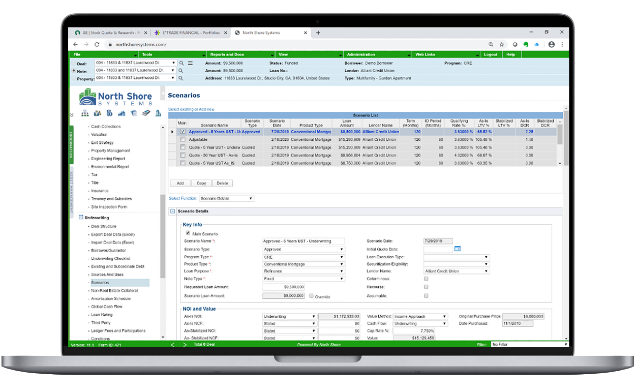 Track all quoting/sizing activity and compare different deal executions side by side.
Consolidated view of everything previously done or outstanding for a deal at any point in time.
CRM Integration
Customer/Broker Portal
Workflow Automation & Pipeline Tracking
Multiple Notes/ Properties/ Borrowers Per Deal
Online Application
Document Generation
Excel integration and/or Integrated Underwriting
Online Underwriting
Automated Third-Party Feeds
Loan and Borrower Rating
Management Reporting
Quote Tracking
Contact Log
Procedure & Document Checklists
Committee Presentation
Complete Closing & Accounting Functions
Underwriting & Credit Policy Business Rules
less time reconciling discrepancies between documents
reduction in time from in-closing to closed
increase in loan quality (& closed)
reduction in spreadsheet usage
decrease in loan cycle times