The North Shore iOS CRE Mobile App provides direct, real-time access to the database. Users access the App to run reports, queries, and access the dashboard. Furthermore, individuals use the North Shore mobile app to create new deals, take pictures and share files all within the palm of your hand.
Producers use the app to track opportunities and start new deals
Executives can approve loans
Inspectors take pictures and complete on-site inspections using the North Shore Mobile App
The North Shore CRE mobile app's functions are tailored to the role of the user. In addition, recently accessed deals are displayed for quick access.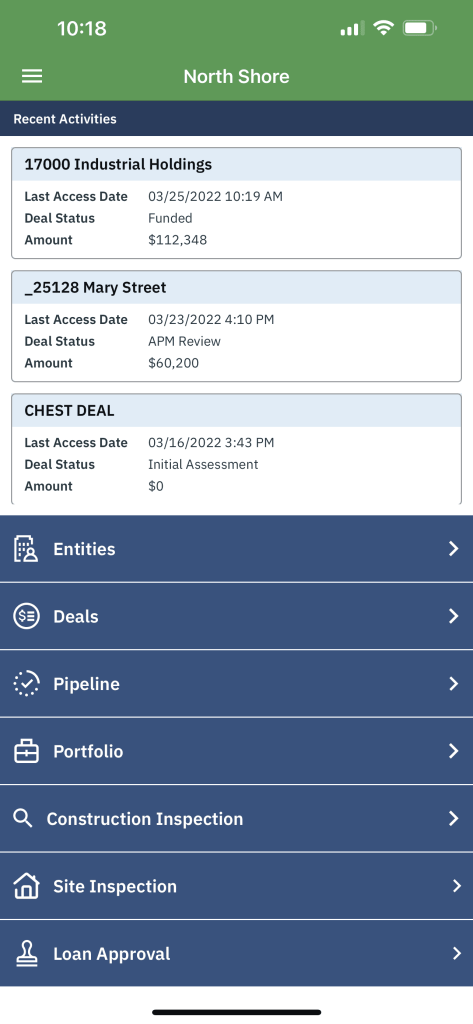 Individuals customize real-time queries and dashboards of pipeline and portfolio data.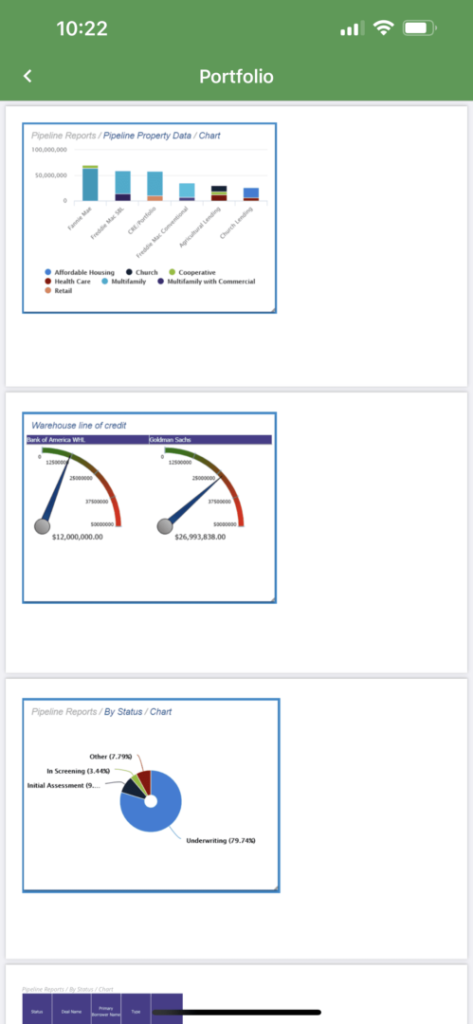 Each user has a custom filter that creates a work queue or particular view of the pipeline or portfolio. Additionally, users alter the filters and perform searches to find a record or group.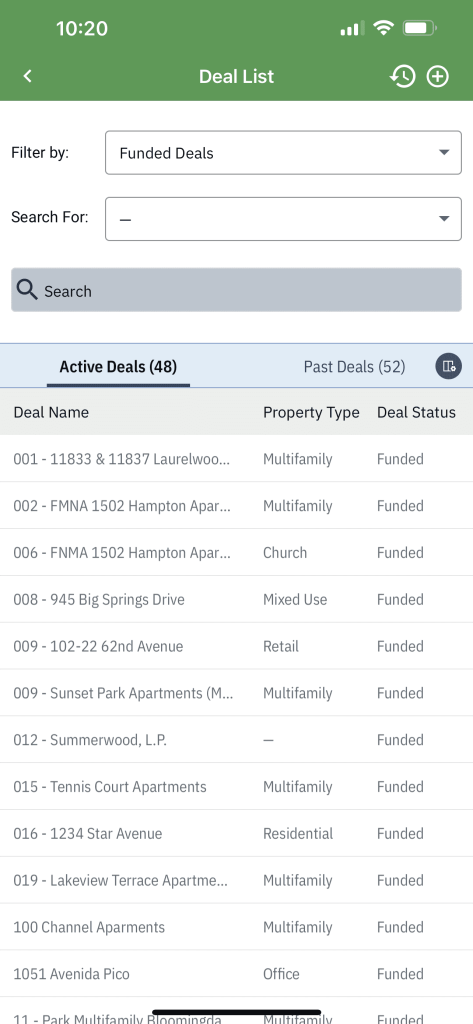 Deals Menu (Sunset Park):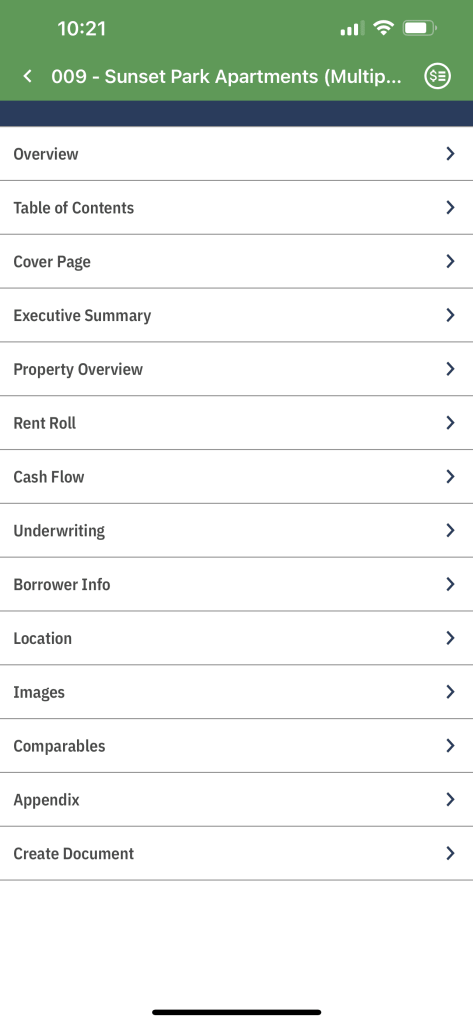 Users perform new inspections and approvals of draw requests along with the generation of related documentation or notices.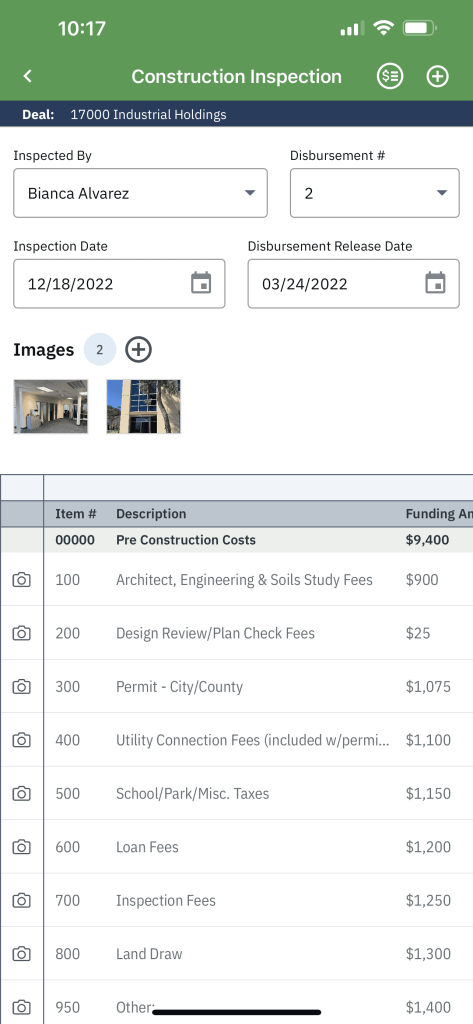 Construction inspections are executed at the line item level, including associated images and historical inspection information.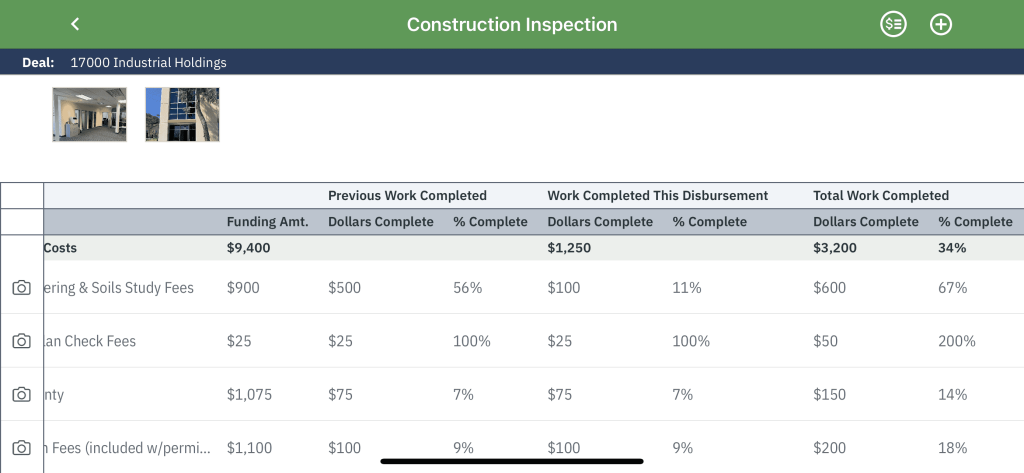 Quickly Access Recent Deals
Add New Entities/ Relationships
Create a Deal Package & Generate Docs
Loan Approvals
Upload Documents and Photos
Review & Filter Pipeline
Start a New Deal
Run Portfolio Reports
Conduct Inspections