While the ultimate goal is to have all data entered and available online, the reality is that Excel will always have its place in the CREF process, due to its ease-of-use, flexibility, and familiarity. Recognizing this, North Shore offers different excel integration options … for data input purposes, underwriting, data manipulation, one-off calculations, and creation of excel-based forms.
Essentially, the key is that North Shore Integrates with YOUR Excel models for offline and/or web-based use. The integration is with native Excel and without additional plugins. This seamless integration allows for the continued flexibility of working in excel, while also providing bi-directional data flow. Simultaneously, it's providing rules-driven controls and full file management.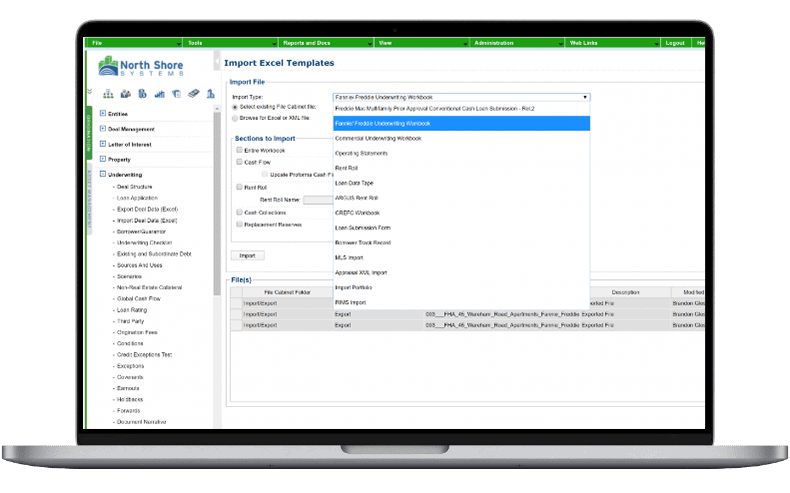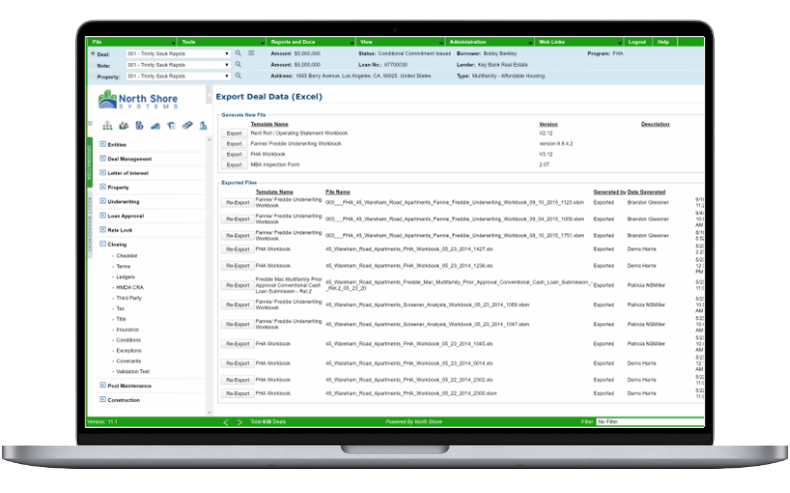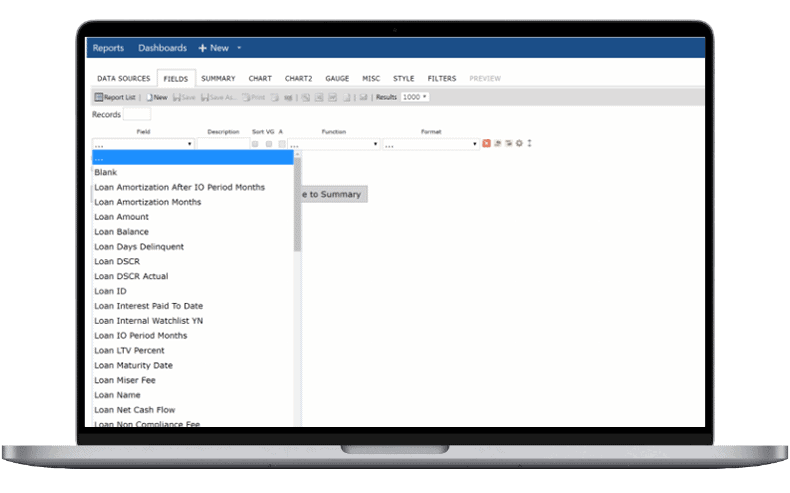 Existing spreadsheets are made importable/exportable
Import ANY data supplied in excel, including Inspections, Appraisals, etc.
Options to Import ALL or PARTIAL
Extract any data to .xls with AdHoc Query tool
Create excel based forms, ASR's, investor presentations
Integrate excel files as attachments to Approval/ASR documents
Data integrity is maintained by data validation tests run on imported data
Data lock-down and deal checkout
North Shore is able to import data from spreadsheets that are being used on the front-end for quick-sizing/screening by sales/production personal, and for the Rent Roll and Operating Statements being supplied by various sources (borrowers, Argus, etc.). Clients can choose to retain their underwriting spreadsheets, working a deal until someone verbally accepts the terms, and then import all of the data compiled in the spreadsheet during the underwriting process. Ultimately, North Shore creates or refreshes an underwriting template for an underwriter to use and import back into the system.
Since North Shore has very advanced, excel-like screens, clients can plot a migration path away from heavy excel dependency by starting with imports and then beginning to enter data directly in the system and utilizing its underwriting and reporting capabilities more and more. Essentially, North Shore produces all the industry-standard (CREFC, Fannie, Freddie) excel-based forms and reports with the press of a button.