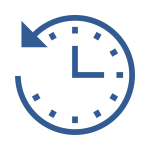 North Shore Systems was established in 1998 after CEO, Brian McCracken, departed another successful software company within the commercial loan servicing sector to start NSS. He created North Shore with the intent of providing the best end-to-end commercial/multifamily/residential lending platform.
With this goal in mind, Brian reached out to contacts he had previously done business with in the banking industry. This included CTO Steve Harris, who helped him in forming the foundation of his new company. NSS was fortunate to gain the trust of a major player in the capital markets early on. Since their start over 20 years ago, the company has only continued to grow.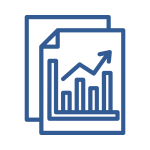 The company founders drafted a master plan to deliberately develop an end-to-end solution. Essentially, this plan started with the front-end, Origination piece, and then, at about the time of the financial crisis, the company extended its capabilities to the back end for portfolio and asset management. As the economy improved and a development cycle began, the company added a Construction Lending piece. This piece is based on over twenty years' experience in construction lending solutions amongst the founders.
Additionally, the company continued to grow steadily by virtue of its system being adapted by clients in different market segments. This includes regional banks, mortgage banking, private lenders, insurance companies, CMBS conduits, bridge and construction lending, and portfolio/asset managers.
Now, a new chapter begins with the recent completion of the systems Loan Servicing module. Moreover, this piece completes the master plan and opens a whole new market of loan servicers and investment managers for NSS. Ultimately, the company is poised for ample and steady growth regardless of the macroeconomic cycles, or the changes in focus between origination and asset management.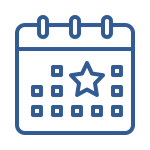 Today, North Shore Systems is headquartered in San Clemente, CA. Thus, providing an ideal location for supporting our clients and an extremely productive environment for its employees. We are proud to share that NSS is an industry leader in providing technical solutions to the commercial real estate finance industry. Likewise, it is well-known due to its longevity and variety of lenders it has provided solutions to.
Now, the company has offerings for the entire financial supply chain, from smaller capital markets players up through the CMBS participants and major investors. Every year North Shore has been profitable and continues to grow both vertically and horizontally in its offerings and expertise. Its technology is continually being updated to ensure the best possible platform is being offered today and in the future.