The different functional modules sit on top of a foundation comprised of a single, all-encompassing relational database, a business rules engine, and a file repository… with Reporting and Integrations layers on top pull data from all of them. The modules can be used for all or portions of your internal processes, from lead generation to final disposition.
North Shore Technology Stack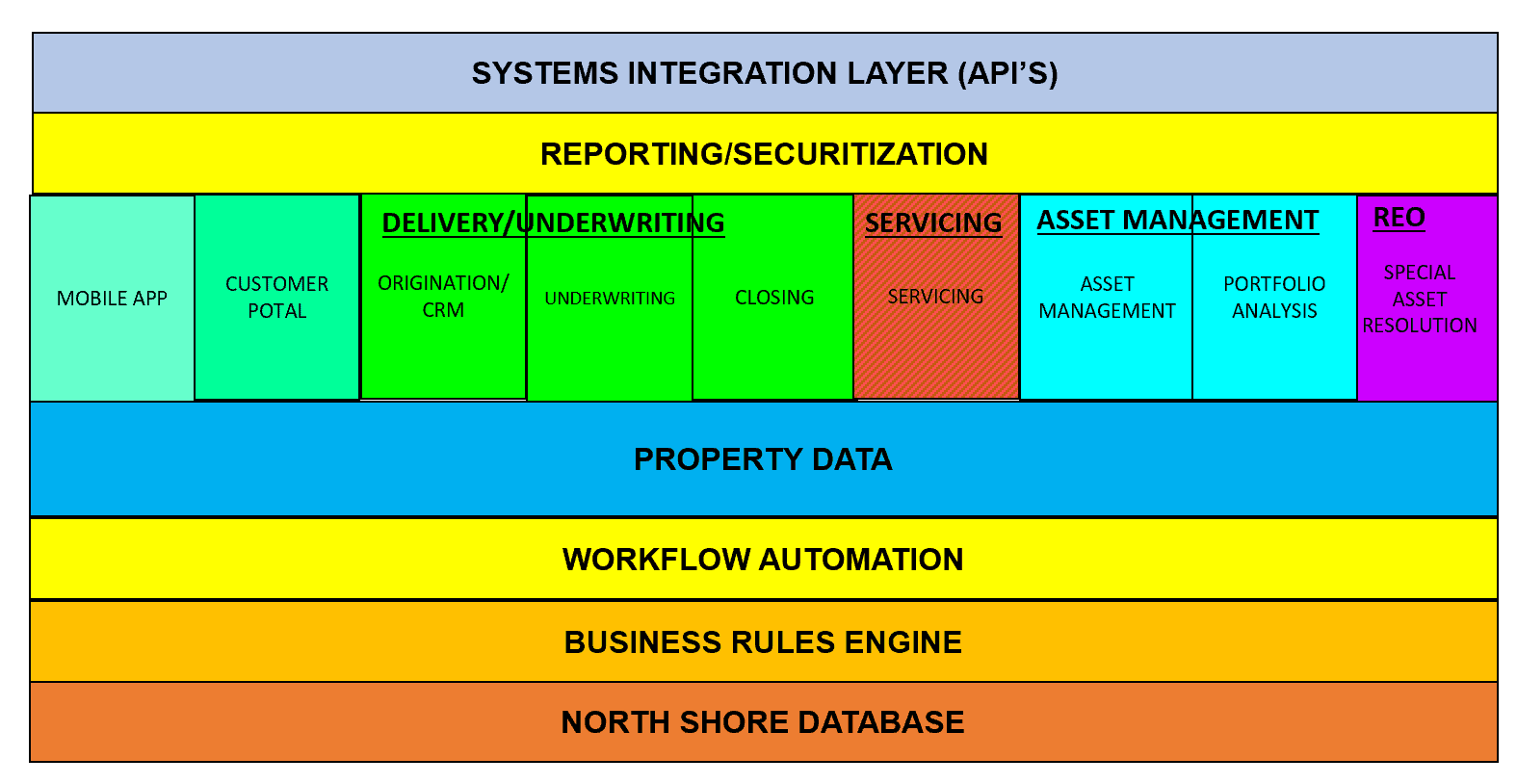 North Shore's Open Modular Platform can be used stand-alone, or together to form a continuous stream of data. Since all the modules are connected to the NS platform's Integration Layer, they can all talk to your other systems and link to all your destinations and sources of data.
The more NS modules you use, the longer the stream of native data, and therefore the more streamlined and efficient the flow of data. When the entire platform is implemented end-to-end, Every piece of information is entered only ONCE… for origination, underwriting, compliance, reporting, documents, sale or securitization.