The North Shore iOS App provides direct, real-time access to the database. Use the App to run reports, queries, and dashboard. Create new deals, take pictures and share files all within the palm of your hand.
Main Menu:
The CRE mobile app's functions are tailored to the role of the user. Recently accessed deals are displayed for quick access.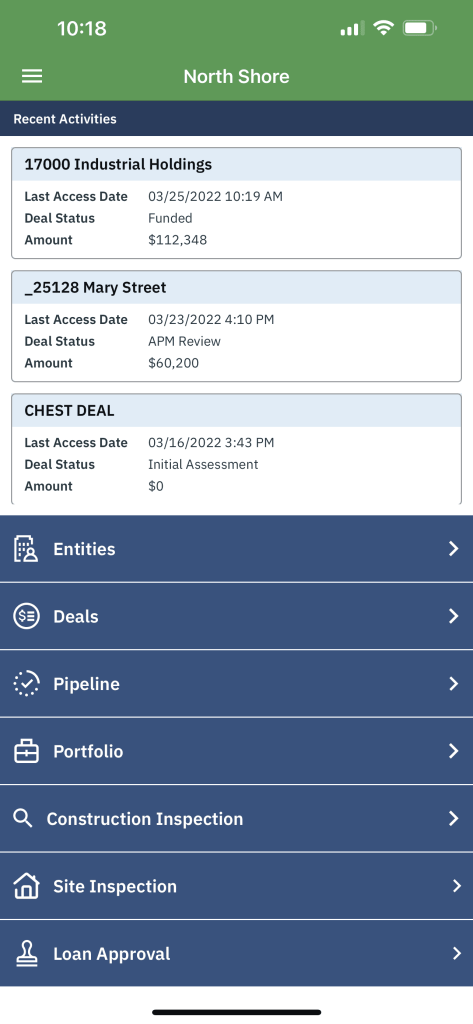 Portfolio:
Real-tiime queries and dashboards of pipeline and portfolio data can be customized by individual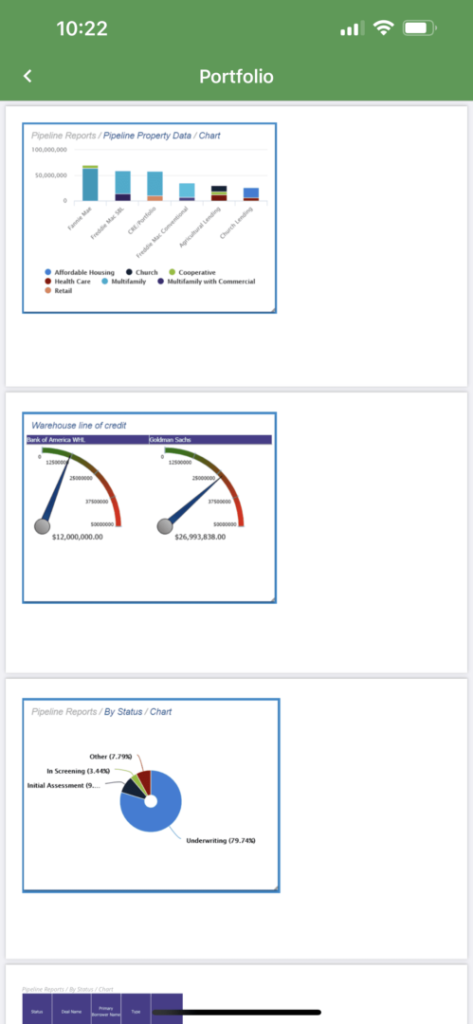 Deal List:
Each user has a custom filter that creates a work queue or particular view of the pipeline or portfolio. The filters can be changed and searches can be performed to find a record or group.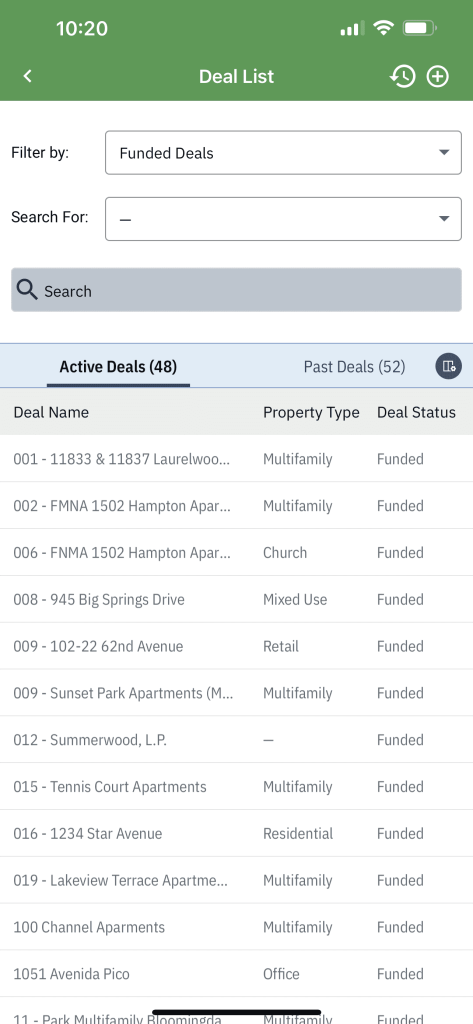 Deals Menu (Sunset Park):
Deals can be added and updated directly, quick sized, and even quoted with doc generation.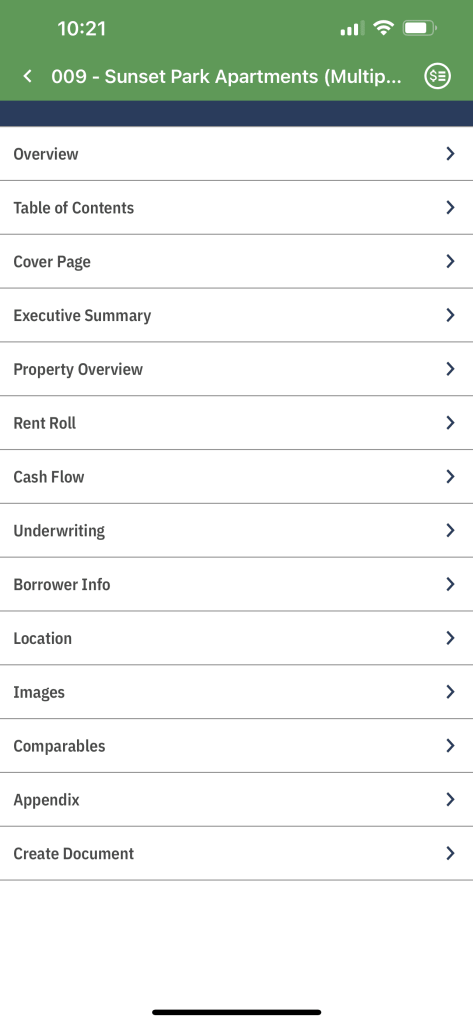 Construction Inspection:
New inspections and approvals of draw requests can be performed along with generation of related documentation or notices.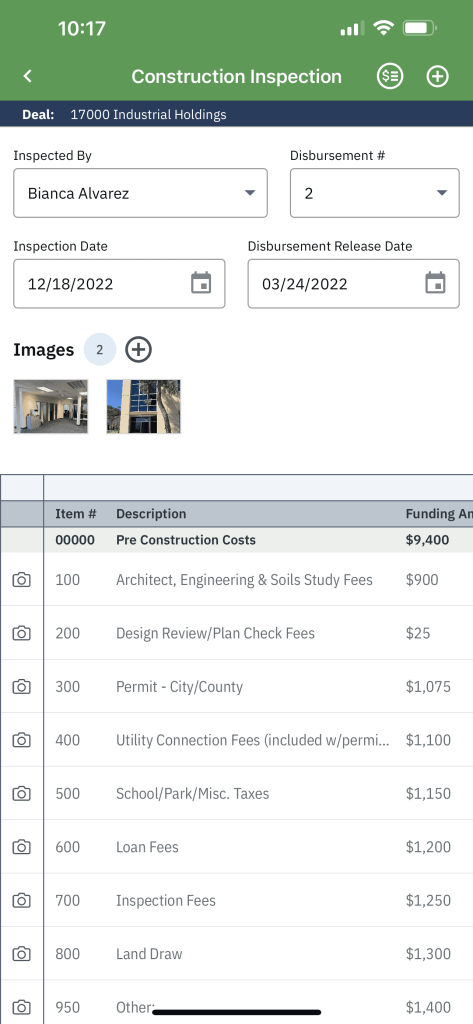 Construction Inspection:
Construction inspections can be done at the line item level, including associated images and historical inspection information