Customer & Third Party Portal

The white-label, externally-facing component of the North Shore platform that, like the main system, can be configured, customized, and integrated with your current environment. It can be accessed as a stand-alone site, or it can be integrated into your central CRM site/system.
Borrowers and brokers can do initial inquiries, submit applications, and login to monitor their pipeline and deal status.
Third parties such as appraisers and inspectors, and contracted personnel, can also use the Portal to enter data and/or submit their reports and upload files/data. Advanced file-upload capabilities, coupled with an intelligent shared Checklist, make document sharing easy and drastically reduce cycle times.
And, finally, production personnel can use the Portal to view their personal pipeline, monitor deal statuses, and lead the Borrower through the process of submitting information through the Portal.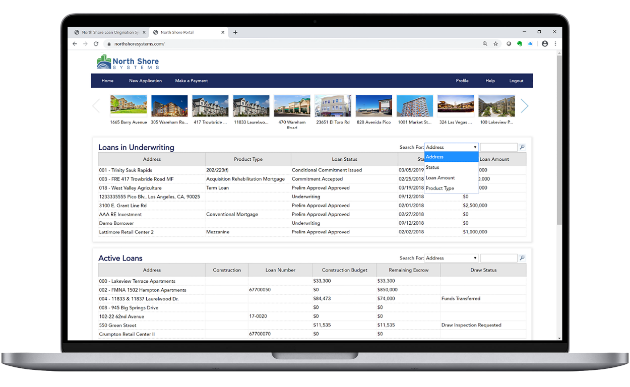 Borrower/Broker Pipeline:

Borrowers and brokers have their own home screen with their current and previous deals, which can be sorted and searched.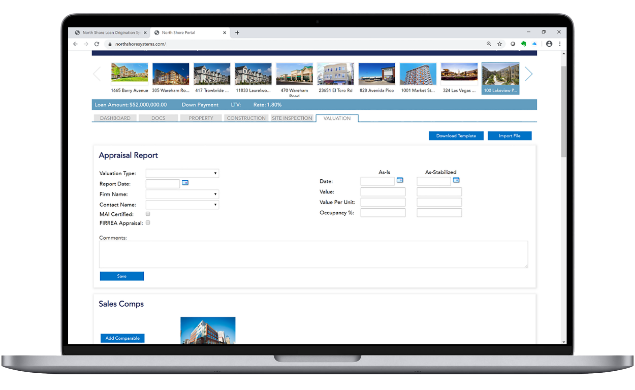 Construction Draws:

Budgets and Draw Requests can be submitted by the borrower.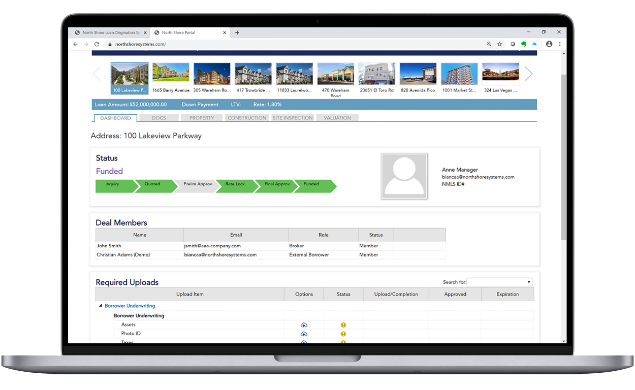 Borrower Dashboard:

Deal Status and outstanding items are summarized for the borrower/broker.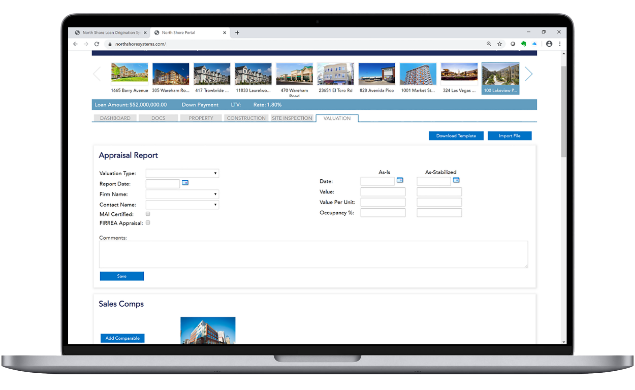 Third-Party report upload/input:

Stress the deal, group of loans, or the whole portfolio to see the net effect of multiple shock periods.
Features & FUNCTION

Benefits

80%

greater acceptance from sales staff
100%

more sales data to analyze
45%

more Opportunities captured
100%

increase in third-party data received digitally
60%

Time saved creating marketing campaign
90%

increase in accuracy and timing of draw requests